As the oldest civilization and fastest growing economy, China is a land of mystery, promise and attraction. It is changing our world. This travel-study-in-China program, with diverse course offerings, provides unique opportunities for students to expand their knowledge of Chinese culture, language, history, business and economic developments.
The program is designed to help students gain first-hand experience about Chinese culture through a combination of class meetings, seminars, and field trips to many places of historic interest and cultural importance.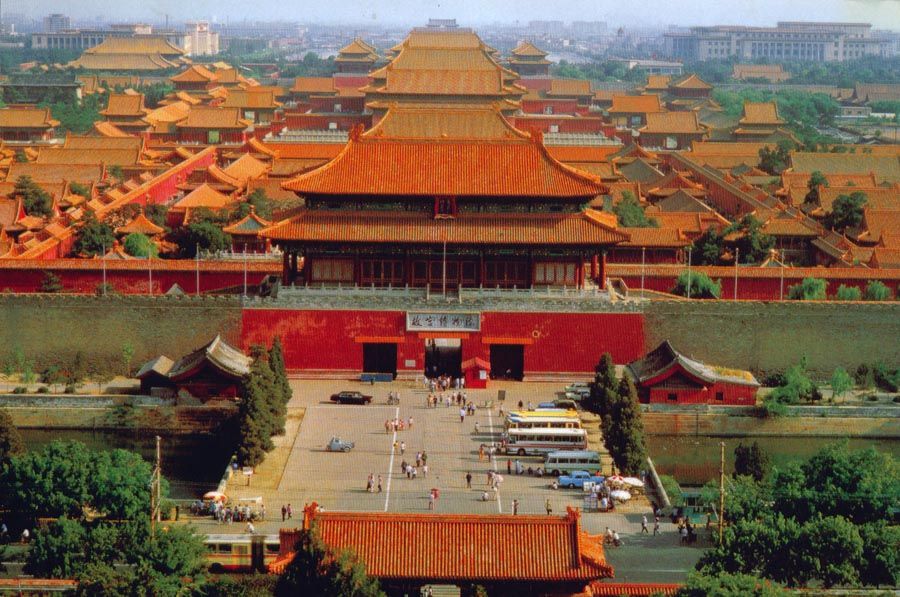 The five famous Chinese cities where students will visit and stay for study and cultural excursions are:
Beijing -- China's national capital, in North China.

Xi'an -- capital of 10 Chinese dynasties, starting point of the ancient over-land Silk Road, in West China.

Nanjing -- China's ancient capital, on the lower reaches of the Yangtze River, in Southeast China.

Suzhou -- famous scenic city well-known for its exquisite gardens and water towns acclaimed as Oriental Venice, west of Shanghai.

Shanghai -- China's leading metropolis & financial center, in East China.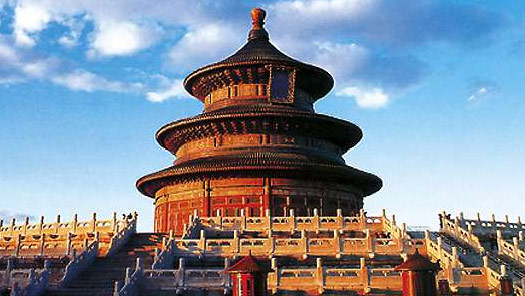 Students will experience wide geographic differences and varied regional customs & cuisines, while learning about the uniqueness of China's cultural renewal and modernization process. In addition, we also help organize side trips to Hong Kong, Sanya (Oriental Hawaii), Guilin, Yellow Mountain (most beautiful mountain in the world), Yangzhou, and Tibet.
The program's itinerary is arranged by professional travel agencies. In each city, we can have easy access to colleges and universities, but do not stay in student dorms as conditions in campus dorms are not what we want to have. The travel agencies always pick very nice business hotels for our group, hotels that provide excellent service, tasty meals and the comfort you will appreciate.
It is a four-week faculty-led program, offered every Summer I (June) & Winter Intersession (January) and open to all CUNY campuses and to any other U.S. colleges.
Enjoy Study & Living in Nanjing
The program starts with tours in Beijing and Xi'an. After the first two cities, we arrive in Nanjing where to stay for about 3 weeks (for more in-depth explorations, class sessions and side trips to Hong Kong, etc.). Then we continue with tours to Suzhou & Shanghai. After a shorter stay in Shanghai, students fly back home.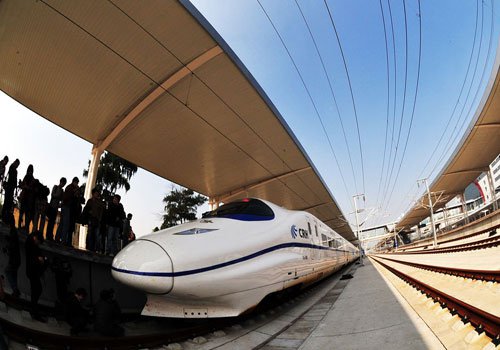 As capital of 10 ancient dynasties, Nanjing is a famous historic city by the Yangtze River长江, and a charming modern metropolis, with dozens of colleges and universities. It's only one hour to Shanghai by high-speed train. According to New York Times, a rising Nanjing now also thrives on youth and art (click this for report).
In Nanjing, our hotel is in the vicinity of several prestigious universities (e.g., Nanjing University, China Medical & Pharmaceutical University, HoHai University, Southeast University, Nanjing University of the Arts, etc.). We are right by the picturesque Xuanwu Lake-Park, next to the Hunan road shopping district, in an area with restaurants of many different cuisines, coffee houses, bookstores, museums, supermarkets, shopping malls, cinemas, nightclubs, luxury hotels, etc. The hotel provides all necessary conveniences (AC in summer, heat in winter, laundry service, international calls, & internet access with WiFi).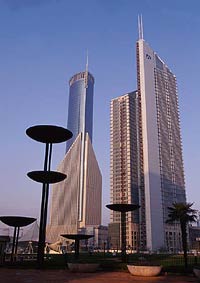 Nanjing adds a lot of leverage to the content of our courses. Students can visit many historic sites in the city and build connections with assigned readings: the Confucius Temple, Buddhist monastery, the Daoist temple, Imperial Examination Center, Presidential Palace, Nanjing Museum, the tomb of the Ming emperor, Museum of Taiping Kingdom of Heavenly Peace, etc. The city also occupies an important position in modern Chinese history: it was the starting point of the maritime Silk Road, and the capital of the Nationalist government before the Communists took over in 1949. As center of the most affluent province, Nanjing serves as a window to China's miraculous economic takeoff and on-going modernization. More info about Nanjing.