Summer 2015 Study Abroad in China
Dates: May 26-June 16 (tentative)
The total estimated program cost remains unchanged: still $3,350
Application deadline: March 20, 2015
----------------------------------------------------------------------------------------------------------------
Winter 2014-15 Study Abroad in China
December 31, 2014 - January 21, 2015 (dates confirmed)
Note: It's possible to extend dates for students who have to meet special requirements (e.g.,scholarships).
Application Deadline: October 21, 2014
Late applicstions can be considered; e-mail Prof. Lu if you have questions.
An inexpensive way to Live, Study & Travel to Five Famous Chinese Cities:
Beijing

Xi'an

Nanjing

Suzhou

Shanghai
With side trips to: Hong Kong, Sanya (Oriental Hawaii), Yellow Mountain (i.e., Huangshan) & Tibet
---can also arrange your stay-over in Japan or S. Korea, as additional side trips, on departing or returning trip.
Students may choose 1-2 courses from the following:
ARTD 3108: Art of Ancient China

BUSN 3175: Asian Business

CORC 3202 (Core Curriculum): Classicial Philosophies of India and China --

satisfies Pathways College Option Requirement

CORC 3206 (Core Curriculum): Development of the Silk Road

--

satisfies Pathways College Option Requirement

CLAS 1110 (i.e., CORC 1110) : Classical Cultures (China)

--satisfies Pathways Flexible Core Requirement.

CHIN 1010: Beginners Chinese

CHIN 1020: Intermediate Chinese

CHIN 2024: Advanced (Chinese) Language Skills
HIST 3005: The Shaping of the Modern World --

satisfies Pathways Flexible Core World Cultures and Global Issues Requirement

HIST 3534: Revolutionary China

SPEC 1619: Intercultural Communication

SPEC 2623: Business & Professional Communication (Cross-Cultural Perspectives)

TVRA 3871: Elements of TV Field Production

--

TVRA 4849: International Documentary Production

-- TVRA 5010: Independent Projects
(For more information on the courses, visit Coursework page of this website.)
Program Features:

All courses are taught by Brooklyn College faculty, for CUNY-BC credit

Group travel to 5 famous Chinese cities: Beijing, Xi'an, Nanjing, Suzhou/Hangzhou & Shanghai

Field trips to sites of historical and cultural importance (e.g., Great Wall, Tiananmen Square, Forbidden City, Summer Palace, Terra Cotta Warriors, Suzhou Gardens/Picturesque Hangzhou West Lake, Tea Plantation, Silk Factory, Cloisonné Factory, Shanghai Bund, etc)

Experience Chinese culture, interact with local people, have a real feel of Chinese life

See the new Beijing and new China after the Olympics

Enjoy a new Beijing after the Olympics and a fascinating Shanghai as host of World Expo

Travel and sightseeing are all arranged by professional travel agencies

Help arrange side trips to Hong Kong, Sanya (Oriental Hawaii),Yangzhou, Yellow Mountain & Tibet(info on Side Trips)
Total Estimated Program Cost (for Winer 2014-15): only $3,350, which includes:
Round-trip international tickets (NYC to Beijing; Shanghai to NYC)

Transportation within the 5 cities and between cities in China

Hotels in all the cities in China

Admission tickets to the scenic spots for the field trips

International travel insurance

Meals
Open to all CUNY campuses & any other US campuses. Both qualified CUNY and non-CUNY undergraduate and graduate students can enroll. Scholarships and Financial Aid are available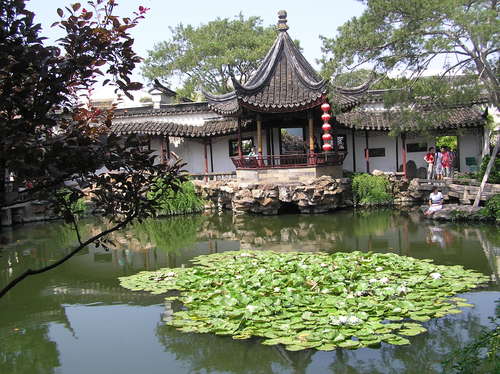 For more information about our China program:
Contact Ms. Garrick, Tel: 718-951-5225.




Or, send e-mail to Prof. Lu

at

cunyinchina@brooklyn.cuny.edu




Dept. of Speech Communication Arts & Sciences

3439 Boylan Hall

Brooklyn College-CUNY

2900 Bedford Avenue

Brooklyn, NY 11210