Winter 2022 Study Abroad in China
Dec 30, 2021 - Jan 24, 2022
Application deadline: Oct 28, 2021
Any questions, please e-mail Prof. Lu.
Due to COVID-19, Summer 2021 China program is suspended.
An inexpensive way to Live, Study & Travel to Five Famous Chinese Cities:
Beijing

Xi'an

Nanjing

Suzhou

Shanghai
With side trips to Hong Kong, Yangzhou & Yellow Mountain; and option to extend trip to Japan, S. Korea or Tibet
The program is designed in such a way that all travel is education-related, with an academic focus on the courses we teach at real sites in China. The cities we have chosen to visit are all sites of historic and cultural importance.
Students may choose 1-2 courses from the following:
ARTD 3105: Development of the Silk Road

-

fulfills Pathways "Flexible Common Core (World Cultures & Global Issues" requirement

ARTD 3108: Art of China

BUSN 3175: Asian Business

CASD 1619: Intercultural Communication

-fulfills Pathways International Cultural Competency requirement

CASD 2623: Business Communication (cross-cultural perspectives)

CHIN 1010-1030 (Levels I-III) & CHIN 2020 Advanced Chinese Language Skills

HIST 3534: Revolutionary China

PHIL 3722: Asian Philosophy

CASD 7296X - Special Topic Course for Graduate Students
(For more information on the courses, visit Coursework page of this website.)
Program Features:

All courses are taught by Brooklyn College faculty, for CUNY-BC credit

Visits to Chinese campuses and meet with Chinese students

Group travel to 5 famous Chinese cities: Beijing, Xi'an, Nanjing, Suzhou & Shanghai

Field trips, with lectures & academic discussions, to sites of historical and cultural importance: e.g., Great Wall, Tiananmen Square, Forbidden City, Terra Cotta Warriors, Buddhist Temple, Confucius Temple, Great Mosque & Muslim Quarter Jewish Synagogue, Museums, Art Galleries, Tea Houses, Silk Processing Display, Cloisonné Art, Shanghai Bund, French Concession & Xintiandi, Shanghai Financial District, etc.

See how an ancient country is being rapidly modernized and transformed

Experience Chinese culture, interact with locals, have a real feel of Chinese life

Travel and sightseeing are all arranged by professional travel agencies

Stay in nice hotels in all cities
Help extend trip to Japan and/or South Korea

Help arrange side trips to additional local tourist attractions:

Hong Kong, Yangzhou & Yellow Mountain(info on Side Trips)
Program Fee: only $3,500, which includes:
Round-trip international tickets (NYC to Beijing; Shanghai to NYC)

Transportation within & between cities in China

Hotels in all the cities in China

Admission tickets to scenic spots for program field trips

CISI

International travel and health insurance

Some meals
Open to all CUNY campuses & any other US campuses. Both qualified CUNY and non-CUNY undergraduate and graduate students can enroll. Some scholarships & Financial Aid may be available, depending on student's eligibility.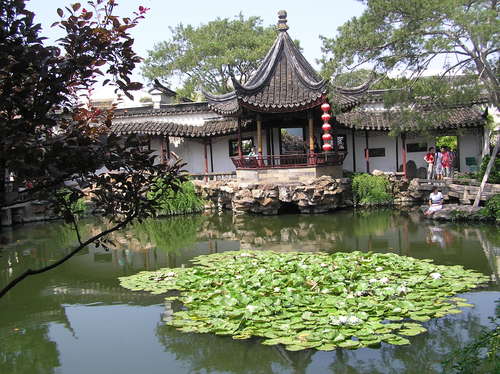 For more information about our China program:
Contact Ms. Garrick, Tel: 718-951-5225.




Or, send e-mail to Prof. Lu

at

cunyinchina@brooklyn.cuny.edu




Dept. of Communication AS&D

3439 Boylan Hall

Brooklyn College-CUNY

2900 Bedford Avenue

Brooklyn, NY 11210