Application Instructions
----------------------------------------------------------------------------------------------------------------
CUNY-BC Summer 2023 Study in China Program
May 28, 2023- June 21, 2023
Application Deadline: March 27, 2023
Any questions? please e-mail Prof. Lu
Complete the Program Application
Click here to download the Application Form & note:
Non-CUNY students also need to see the bottom of this page to complete Part II Application.

Non-Brooklyn College students should speak to the Study Abroad Office on their campus before submitting applications to our program.

A CUNY community college student must also submit a letter from the home campus study abroad advisor that indicates the student has completed all remedial and other requirements that would affect the approval of the e-permit.
You are graduating soon and still want to go? Click here for options.
Deliver, or express-mail, the application, along with first payment (in money order or bank cashier's check, payable to "Brooklyn College"), to:
CUNY-BC China Programs

Dept. of Communication

AS&D

3439 Boylan Hall

Brooklyn College-CUNY

2900 Bedford Avenue

Brooklyn, NY 11210
Note: The 1st payment of $450 will be returned if you are not accepted. See "Cost & Payment" for more information. Students are advised to ensure they will have sufficient funds for the program when submitting their application.)
Your application should also include the following documents: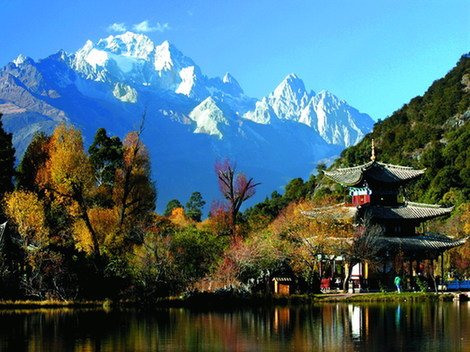 Letter of recommendation. It can be submitted separately a bit later; the professor can also email it to Prof. Lu

.

Transcript

(OK to include an unofficial copy you print online); freshmen, for winter program, can submit their high school transcript.

Copy of passport photo page




Important Note:

If you have a passport, include a copy of the photo page.

Make sure you check the expiration date of your passport against our program dates. The passport must be valid until 6 months beyond the trip dates. If not, renew it immediately.

If you do not have a passport, or if your passport has expired,

you can still submit your program application. And note the following:

If you do not have a passport, apply for one immediately and be aware that a copy of valid passport is needed for trip operators in China to make your trip booking 45 days prior to departure. It is very important that you request expedited service.

If you are renewing your passpor

t, be sure to give us the information (photo) page of your old passport; the number of the old passprot will be used by the trip operators in China to makie your trip booking (including train tickets, etc), and you must bring your old passport, along with the new passport, to China. In this case (i.e., passport being renewed), you can give us the photo page of your new passport 30 days before departure.
The study abroad office on your campuse may have a passport day and they can help get the passort for you much faster than a passport agency. So check with your study abroad office.
The only requirement for the China program is a GPA of 2.5 (no GPA required of freshmen for the winter program); students with GPA below 2.5 may enroll with the program director's approval. There is NO Chinese language requirement (classes in China are conducted in English by Brooklyn College faculty).
Students, both graduate and undergraduate, from any college can apply. We accept applications from all CUNY campuses and any other U.S. colleges. All applications are treated with the same criteria.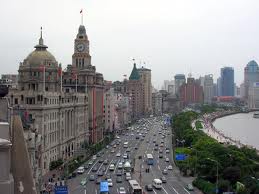 Past participants included students from over 10 CUNY campuses and from Columbia Univ., many SUNY campuses, NYU, FIT, Cornell Univ., Rutgers Univ., Manhattan School of Music, Pace Univ., St. Johns Univ., George Mason Univ., Colby College, Miami Univ., Syracuse Univ., Minnesota, etc.
For the international flights to China, students from other states can depart from their local airport; they do not need to make a connection in NYC.
For non-CUNY students
If you are not a CUNY student, you also need to take care of the following items, when submitting your China program application or immediately after being accepted into the program:
Complete the Application Form for visiting students:

Read the following link for tuition information:

Meet the immunization requirement (only if you are taking 6 or more credits with our program; those who are taking fewer than 6 credits do not need to complete the immunization form):